Our ministry seeks to put God's love into action bringing people together to build homes, communities, and hope working together building,
repairing, and restoring homes to fulfill the Habitat vision of a world where everyone has a decent, safe secure place to live.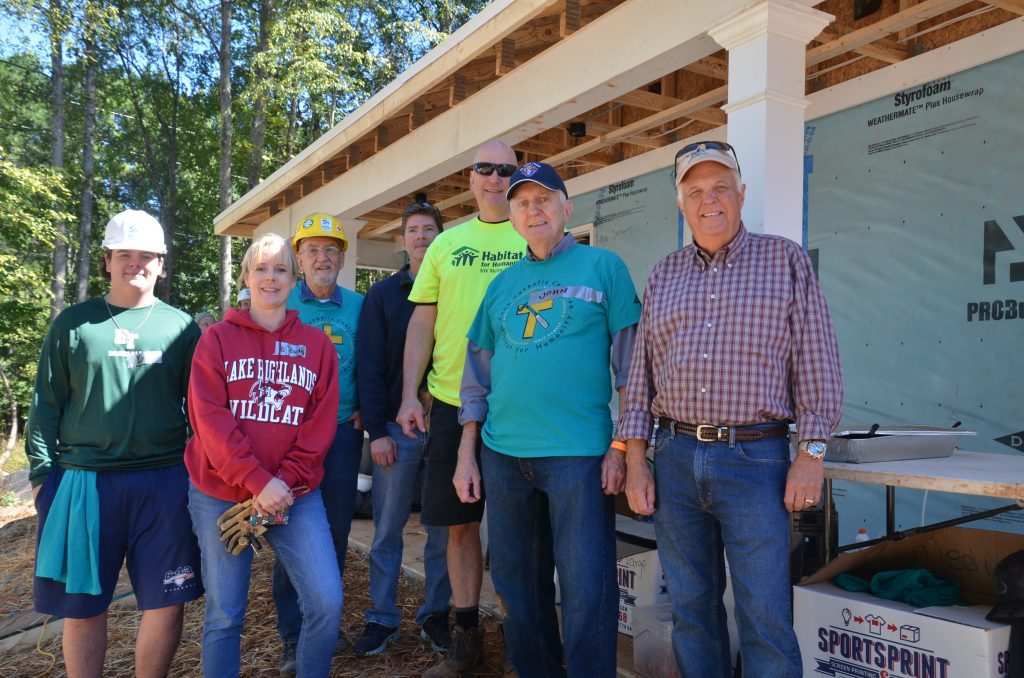 The Cobb Catholic Coalition (CCC) / Habitat for Humanity is an all-Volunteer organization formed by six Cobb County parishes (St. Ann, St. Clare of Assisi, St. Catherine of Siena, Holy Family, Transfiguration and St. Joseph) that partners with the Northwest Metro Atlanta affiliate of Habitat for Humanity working to eliminate substandard housing in the communities we serve. The website for the Cobb Catholic Coalition/Habitat for Humanity is www.ccchabitat.org/. Please check this site for the latest news about our building plans & Schedules. You can sign up to volunteer and/or to donate on this site as well.
We strive to do more than talk about faith and make declarations of compassion by putting our faith into action as mandated by our entire Judeo-Christian tradition and the theology of the hammer one nail at a time to eliminate substandard housing, and revitalize neighborhoods, and communities in our service area of Cobb, Paulding, and Douglas Counties.
Register and Volunteer to help build, renovate, or restore homes for deserving families. While our primary call for volunteers is for help with construction and finishing of homes, there are several other ways that our Habitat affiliate needs volunteers that you can learn about from their web site (see the link above).
Donate: You can help fund our projects by contributing to a 2nd collection at St. Clare, through online giving, or through the coalition website.
Contact
View All Ministries