Lenten Fish Fry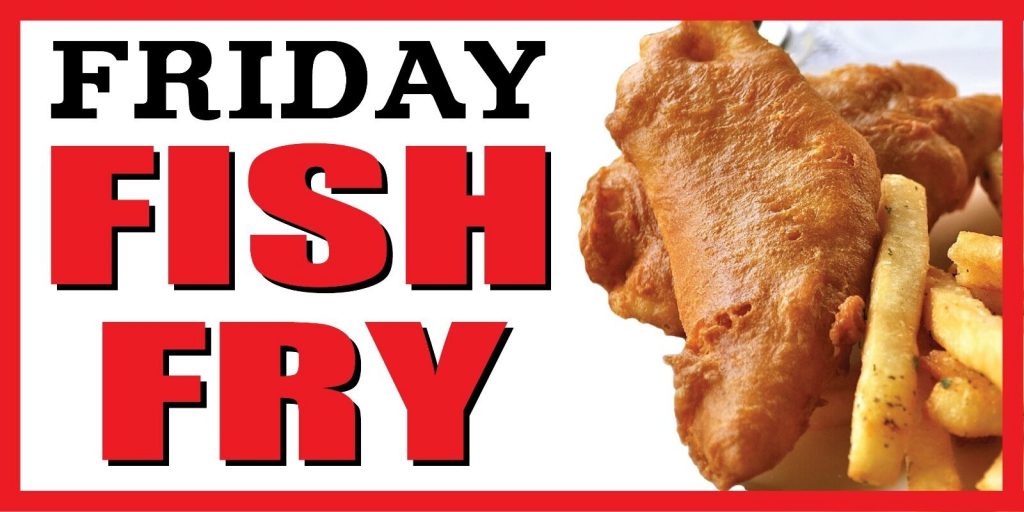 Our Lenten Fish Fry Fridays start on February 24th and run thru March 31st.
Doors open at 5:30 pm and close at 7:00 pm.
Dine-In or Take-Out orders available. (See menu for options)
Net proceeds from the Fish Fry will go to fund KOC charities throughout the year.