Women's Bible Study – Grounded in Hope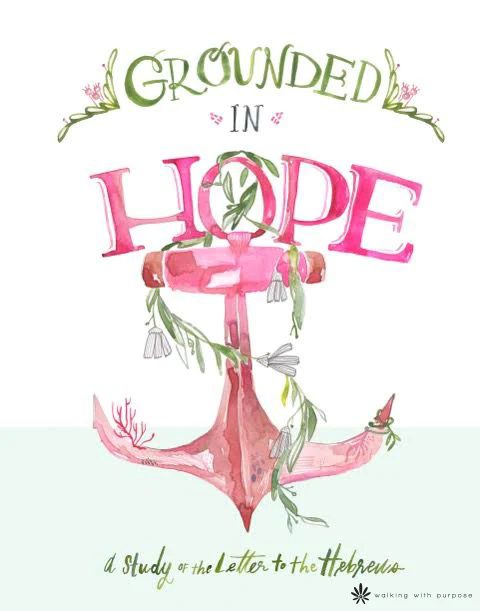 Grounded in Hope
is a new 17 week Bible study from Walking with Purpose.
We invite all women of the parish to join us in our next women's Walking with Purpose Bible study. We will be following the study, Grounded in Hope, based on the book of Hebrews. This study will help you encounter Jesus in such a powerful, comforting, and stabilizing way that He can become your lifeline. Grounded in Hope is a 17 week study that will begin September 7, 2022 and end on February 8, 2023. Our study will be held Wednesday mornings from 9:30-11:30 am and Wednesday evenings from 7:00-9:00 pm. The cost of the book is $40.00. We hope that you can join us in fellowship and friendship.
Click here to register and pay. If you are already registered and just need to pay, click here.
Please make sure you put "Grounded in Hope" in the Notes field when you pay.