Young Adult Group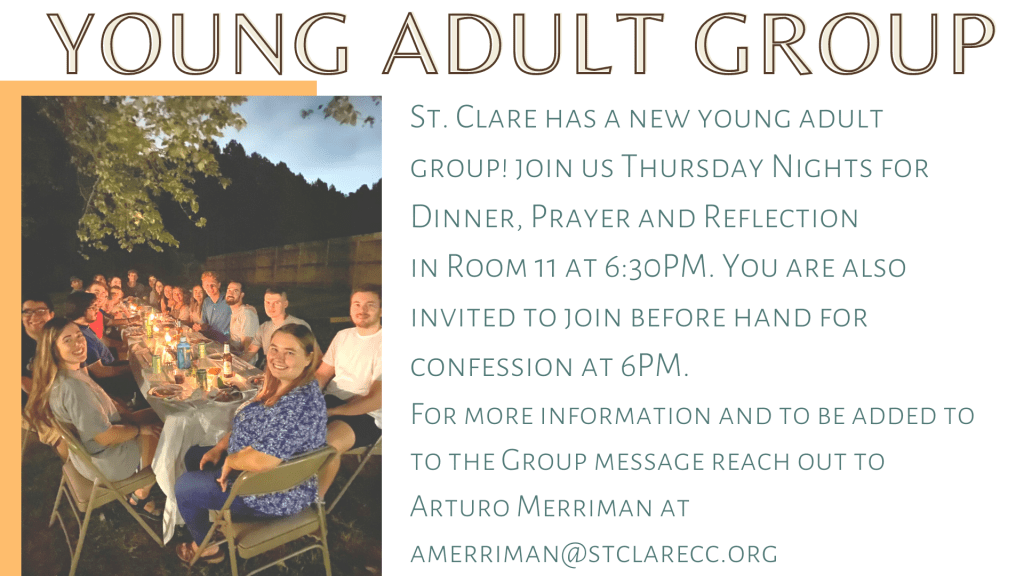 If you are a Young Adult looking for fellowship with other Catholics, this is the group for you!
Please make plans to join us on Thursday evenings for dinner, prayer, and reflection.
We will meet at 6:30 pm in Room 11.
For more information or to be added to the Group Message, please reach out to Arturo.