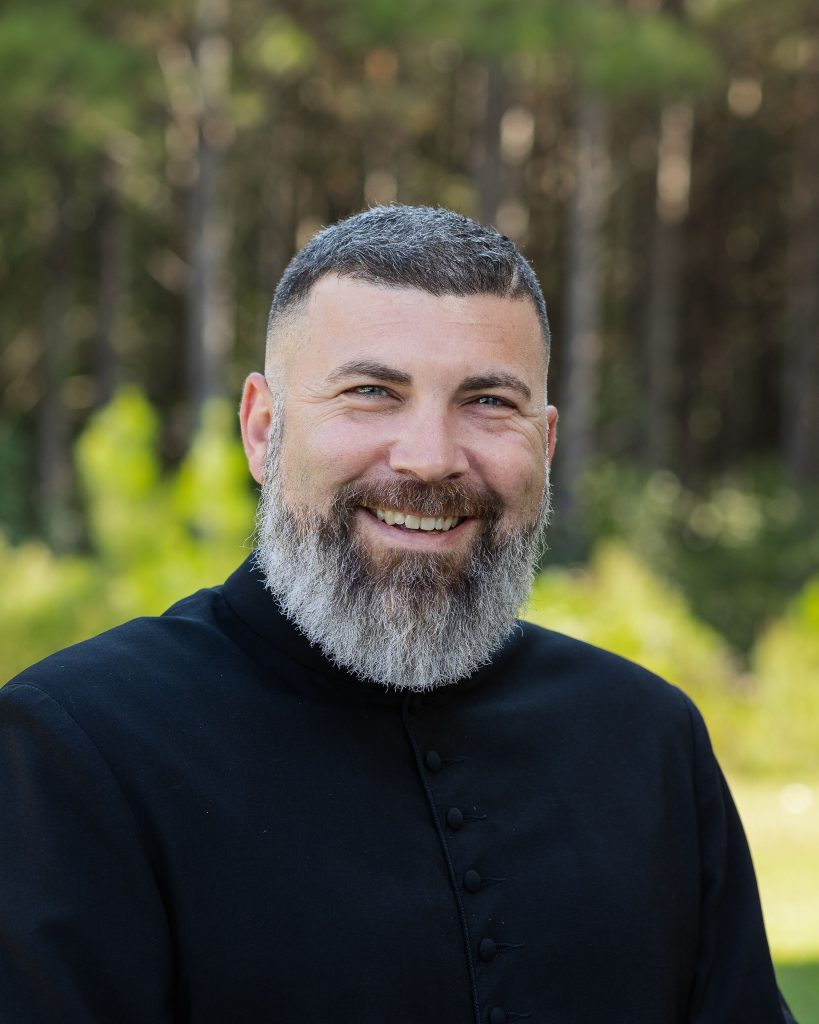 Fr. Michael was ordained a priest of the Archdiocese of Atlanta in June of 2013, after completing seminary at Mount St. Mary's Seminary in Emmitsburg, MD. He has been assigned to various parishes in the archdiocese, including St. Monica (Duluth), St. Brigid (Johns Creek), and St. Joseph (Athens). Additionally, he has served as chaplain for St. Joseph Parochial School and Msgr. Donovan Catholic High School, as well as chaplain for both Cobb and Athens-Clarke County Police Departments.
Fr. Michael grew up in Stockbridge, Georgia. He attended public school throughout his education. He and his family went to Mass at St. James the Apostle in McDonough.
Fr. Michael enjoys the outdoors, working with his hands, most things that fall under the purview of the ATF, and dogs.
Fr. Michael does not like cats.