It is our belief that High School and Middle School students are not just the church of the future, but the church of today.
Our goal is to create a hospitable space where young people can encounter Jesus in a personal way.
Through utilization of the Life Teen and Edge programing we will equip young people with a firm foundation to be sent out and share the Gospel.
Please see below for more information on Edge and Life Teen Events and Retreats.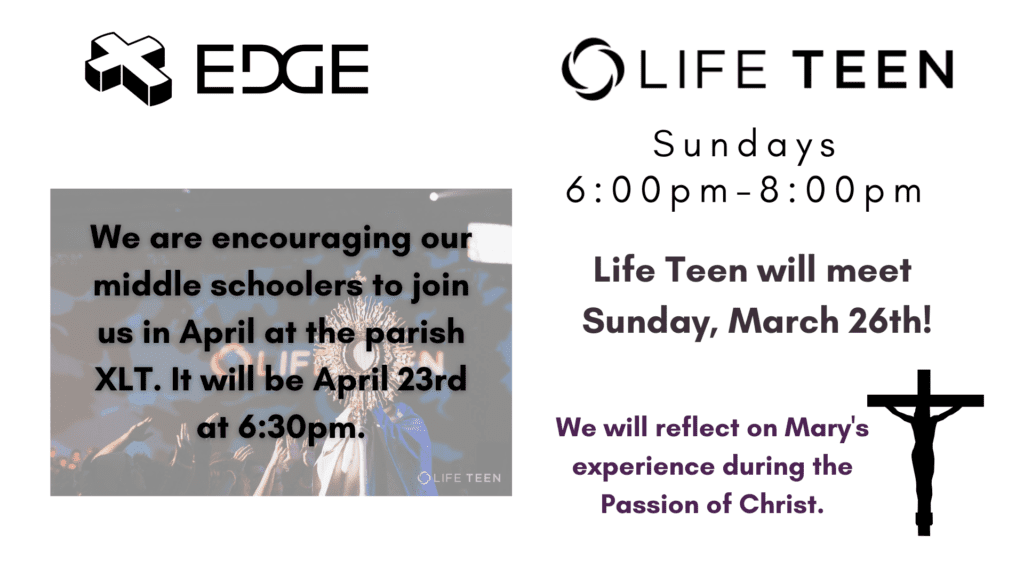 Keep scrolling for Summer Camp information!