Directions to access Instant Church Directory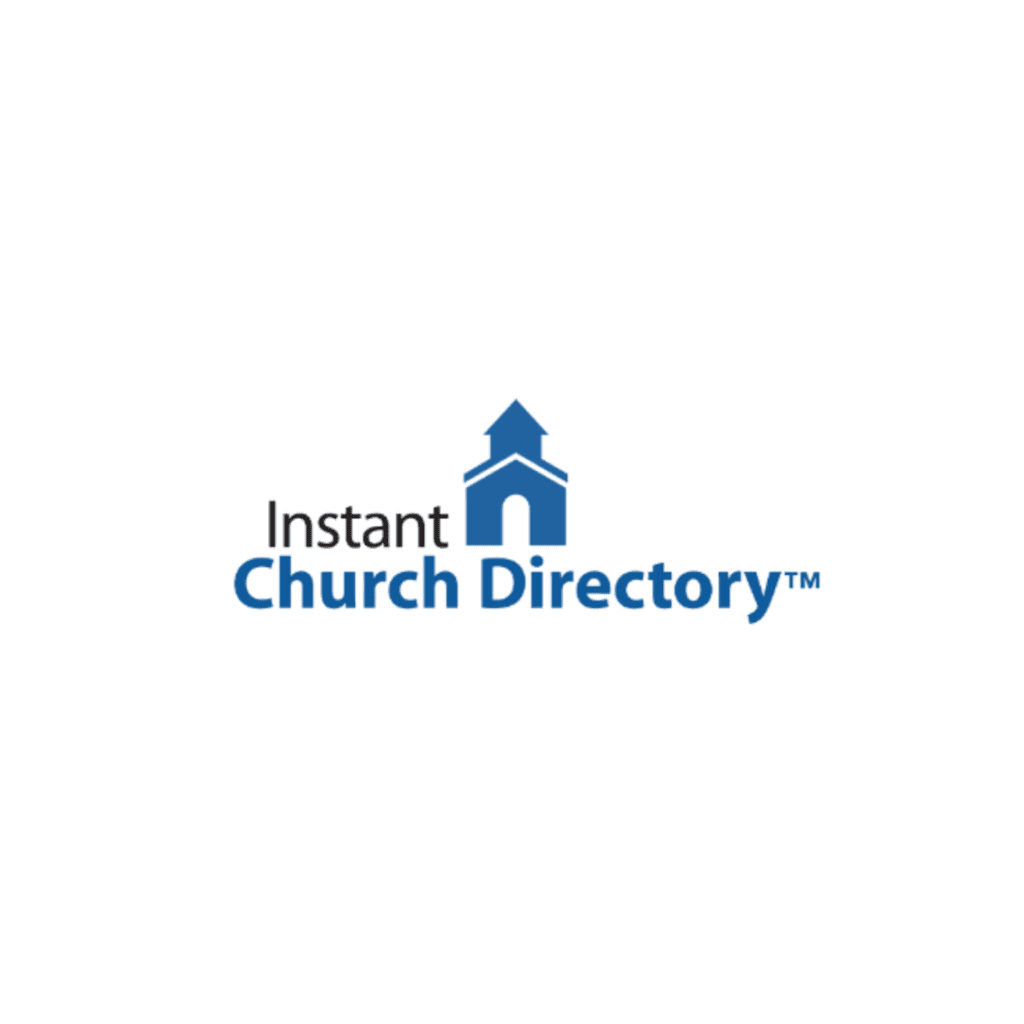 Computer access, go to members.instantchurchdirectory.com
Apple iPhone or iPad, you can get the app in the App Store or by clicking here
Android Phone, you can get the app in the Google Play store or by clicking here
Once you have go to the webpage or downloaded the app, click the MEMBER SIGN IN button and you should see a screen similar to the one below and you will need to create a Login by following these steps:
Click the CREATE LOGIN button.
Enter your email address. Please note that this needs to be the primary email address we have on file at St. Clare. If you have changed email addresses since registering or you receive an error that your email address is not found, please email directory@stclarecc.org so we can get that fixed for you.
Create a password. Your password must be 8 characters long and contain at least two of the following special characters: capital letters, numbers or symbols.
Retype your password and click the CREATE LOGIN button.
Check your email inbox for a verification email from Instant Church Directory. It will come from either service@instantchurchdirectory or no-reply@instantchurchdirectory.com.
Click on the link in the email to verify your email address. This should take you to the Instant Church Directory login screen that looks like this: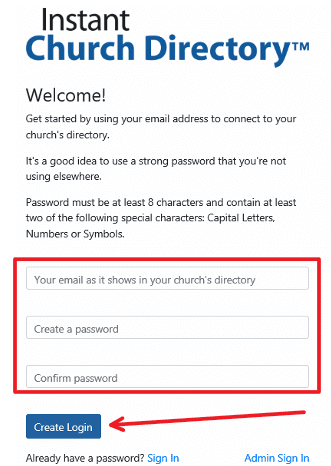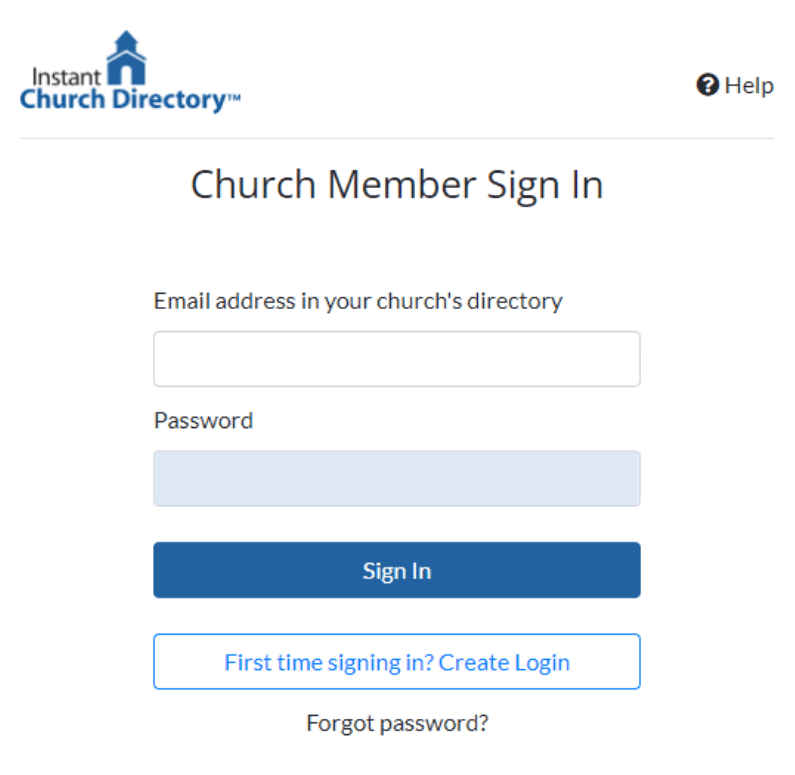 Enter your email address and newly created password here, then click the SIGN IN button. Depending on your settings, your login screen may have auto-filled with your email address and password, if that is the case, just click the SIGN IN button.
Once you have created your login, you can go to members.instantchurchdirectory.com or click on your app widget to login at any time.
If you don't know what email is on file with us or if you have any other questions, please contact directory@stclarecc.org.