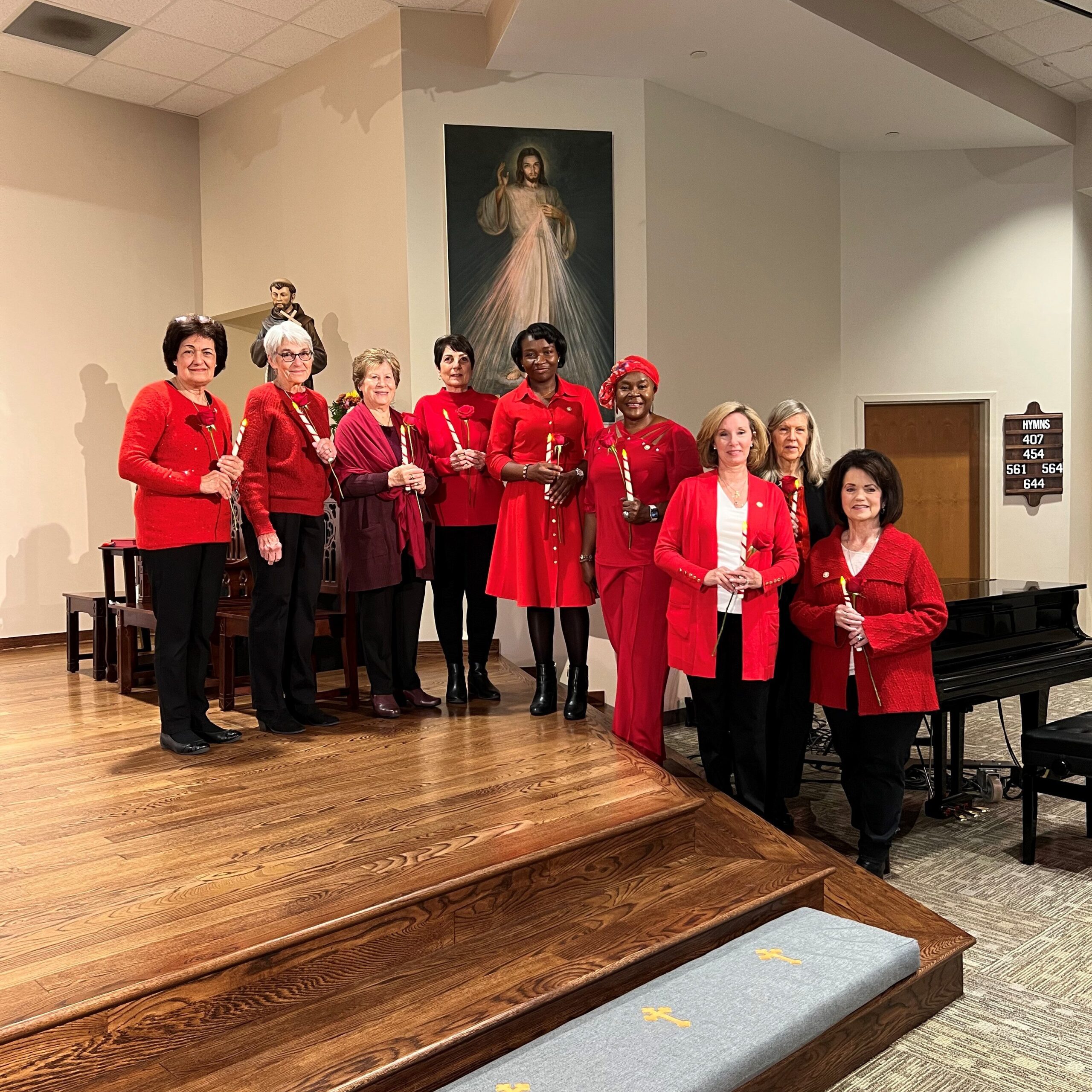 The Cenacle of Divine Mercy at St. Clare invites everyone to join them in the back of the Nave every Wednesday after the 9:00 am Mass to pray the Divine Mercy Chaplet for any and all intentions presented. This small group is associated with the lay ministry arm of the Divine Mercy Movement, The Eucharistic Apostles of Divine Mercy.
The Eucharistic Apostles of Divine Mercy has two goals:
promoting perpetual adoration in every Catholic parish in the world
praying the Chaplet of souls in need of mercy
The Cenacle also sponsors a Holy Hour of Reparation every Friday at 3:00 pm. Bob Cox leads the participation in this Holy Hour that is open to all who wish to appeal for our Lord's help for our world, our Church, our country, and our families.
"What is a cenacle?"
A cenacle is a small faith-sharing group. It is as old as the Church itself. The idea contained in the word cenacle is derived from the meeting of our Lord's followers in the upper room where He celebrated the Last Supper. The Latin word for supper is cena. It was in the upper room that Jesus instituted the Eucharist and washed the apostles' feet. It was there that the apostles received the Holy Spirit on Pentecost.

Our Eucharistic Apostles of Divine Mercy members meet in small groups. The goals are to delve deeper into the writings of St. Faustina and learn more about the Eucharist and the message of mercy. These aims become even more relevant as efforts are underway to make St. Faustina a "Doctor of the Church."
The Cenacle meets on the 1st Wednesday of the month, after the 9:00 am Mass to study the Diary of St. Faustina, as well as Scripture and the Catechism in regards to Divine Mercy.
Contact
View All Ministries