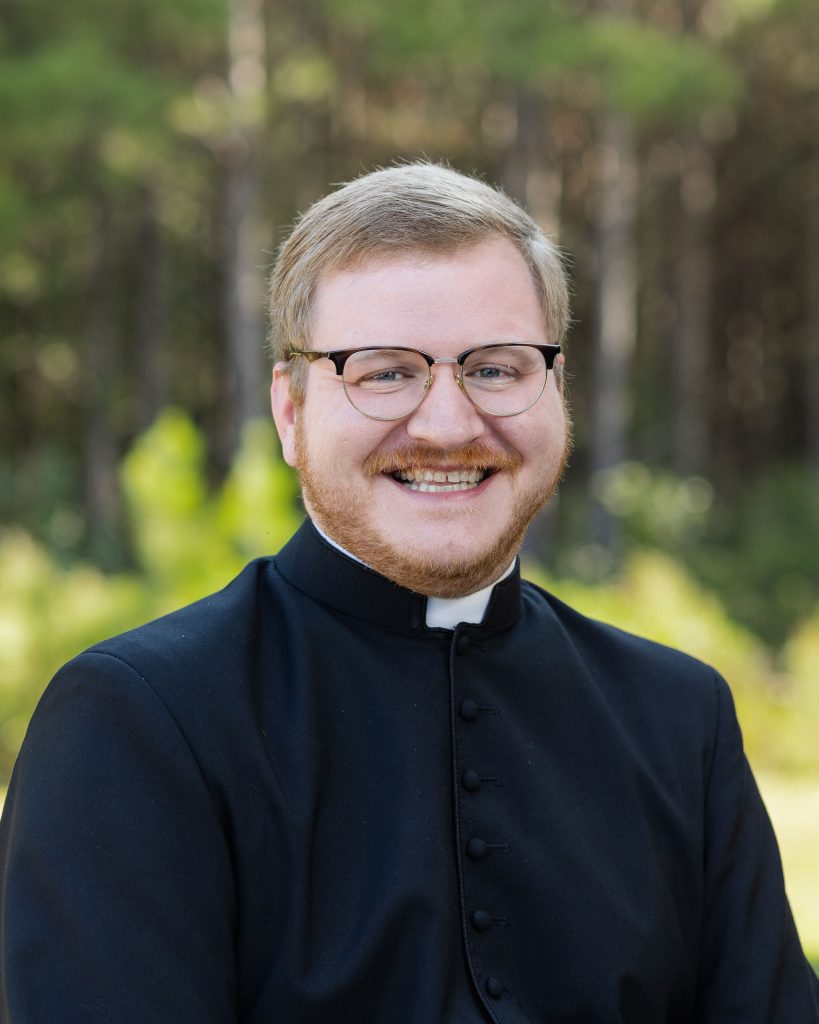 Fr. Tim grew up in Sandy Springs and attended St. Jude for elementary and middle school and St. Pius X for high school. After one year at Berry College, he entered the seminary at the Pontifical College Josephinum in Columbus, OH. He spent seven years there, earning a bachelor's degree in Spanish and a master's in divinity. He was ordained to the priesthood in June 2015.
At the end of June 2020, Fr. Tim finished his Masters of Ecclesial Administration and Management from the Catholic University of America.
Fr. Tim comes to St. Clare to begin his first pastorate after time as a parochial vicar at St. Joseph in Dalton and St. Joseph in Athens and the administrator for St. Toribio Romo in Chatsworth.
Fr. Tim enjoys traveling, aviation, movies, watching baseball, trying to play golf and spending time with his three cats: Francis, Anthony, and… Clare. Seriously, those are their names.